Dorm Room Tycoon is an entrepreneurship podcast my friend William Channer and I started at university.
We've met some fantastic people people through the podcast, and have now interviewed some of the leading figures in the global entrepreneurship scene.
The podcast was relaunched in early 2011 with contributions from David Heinemeier Hansson, Andy Budd, Alexander Osterwalder and more.
Images
This is the original Dorm Room Tycoon site from 2008, which I built using Ruby on Rails: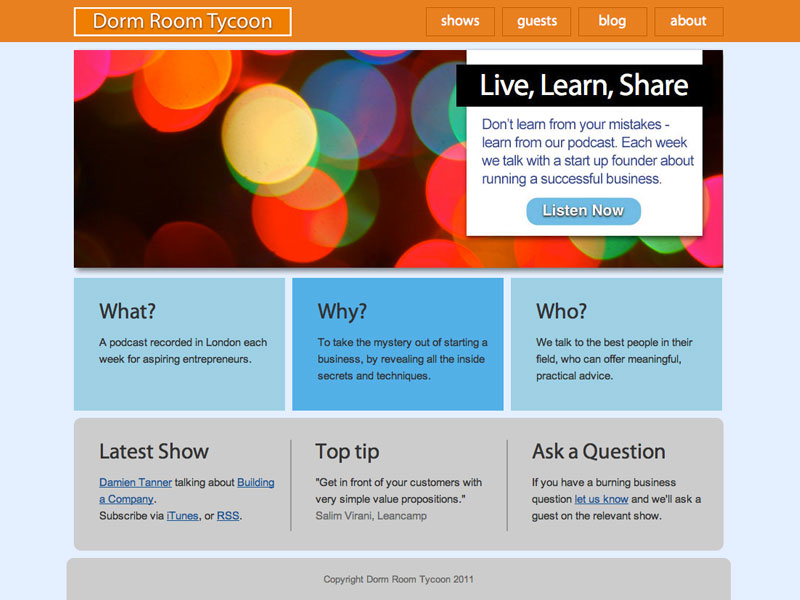 This is the new site which was launched in early 2011. It's the sum of work of many creative folk - including a designer, an animator, and an illustrator: