IDEO Make-a-thon for Amnesty
The folks behind OpenIDEO organised their first hack weekend in London on 17th/18th February 2012.
The focus of the event was building technologies for Amnesty International to help support those at risk of unlawful detainment.
Over the weekend we brainstormed and prototyped the service alongside representatives from Amnesty, which culminated in a working prototype.
The service we built was for getting people at risk of unlawful detainment more prepared for the eventuality. We developed an easy to use website to guide people through the necessary preparations. This content was developed alongside the Amnesty representatives.
The weekend was immensely rewarding, and incredible fun.
Images
This is the prototype we built using Django: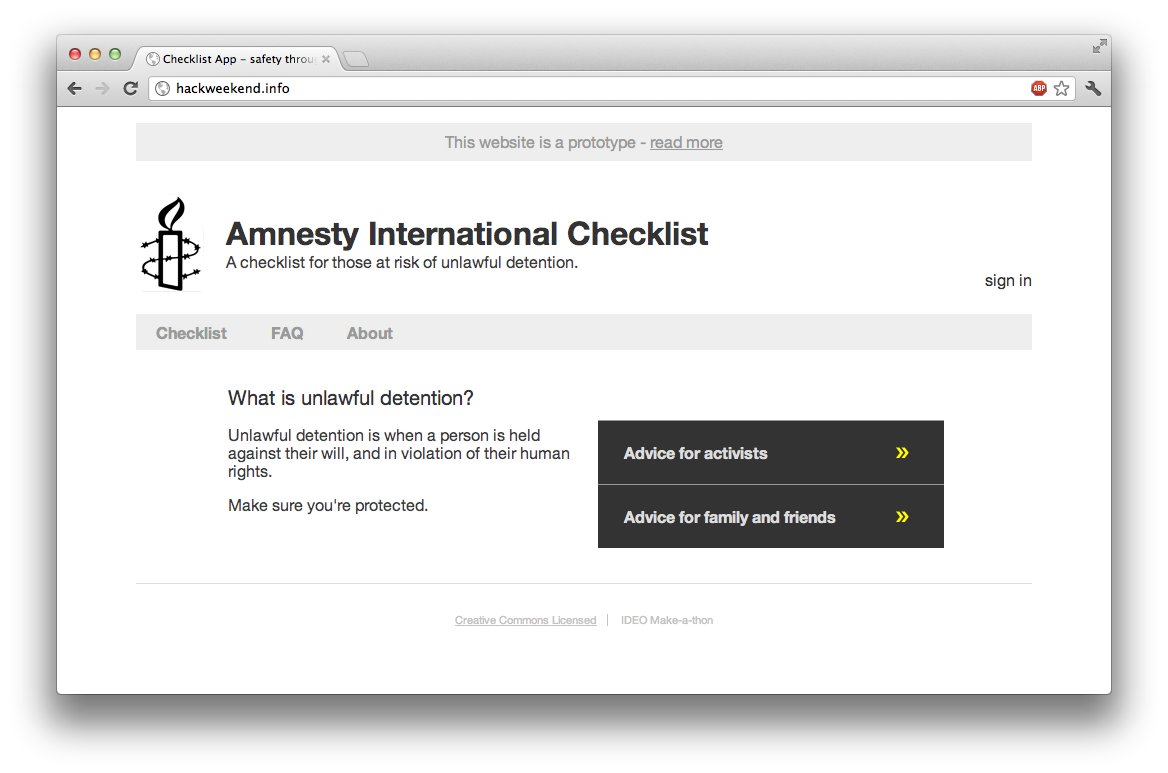 Hard at work coding with my buddy Danilo: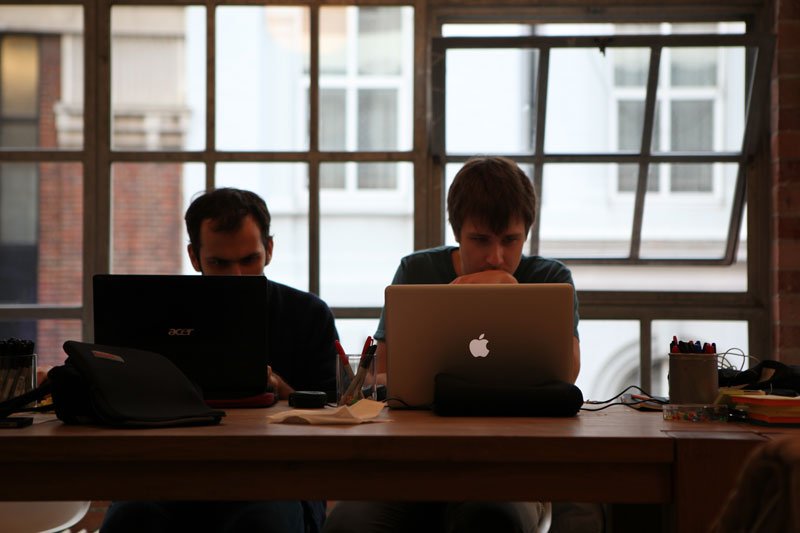 The discovery phase - understanding how Amnesty operates: