For my final year university project I looked at equipment which could help with stroke rehabilitation in the home.
Every year around 110,000 people in the UK have a stroke, and about 30,000 have a recurrent stroke. It is estimated that 1 million people in the UK are living with the long term effects of a stroke, with half of these being dependent on other people to help with everyday activities. This makes stroke the number one cause of disability in the Western world.
The project began with thoroughly understanding the needs of people undergoing stroke rehabilitation through literature and speaking to patients and medical professionals.
After this initial research stage a number of concepts were developed which aimed to improve on what is currently available on the market.
The main driver was to create devices which combine medical effectiveness with good usability, at a price which makes them suitable for adoption in the home environment.
Images
This was the first concept - improving on current 'hand cycle' designs, which are currently a common means of regaining strength in the upper limbs: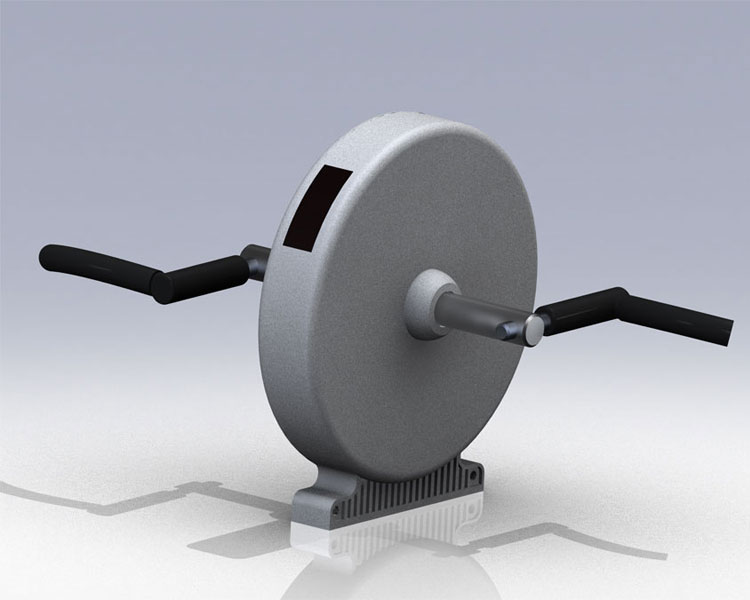 This laser pointer has been redesigned in an ergonomic package. The patient can use the laser pointer to point at objects, and follow certain patterns placed on the wall. This aids fine motor control.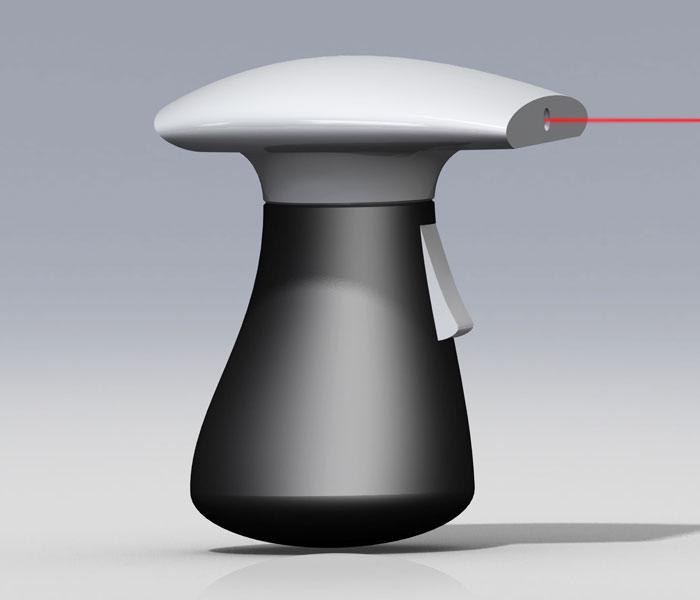 This concept is worn by the patient, and moves the arm up and down, helping to strengthen the arm, and providing a therapeutic effect.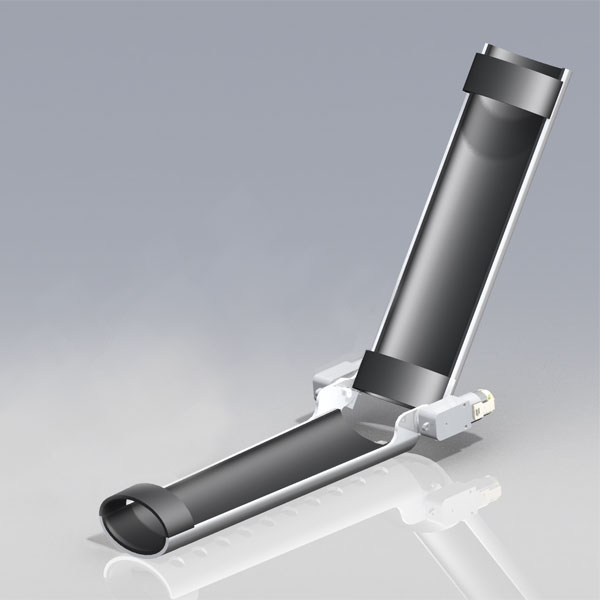 This shows the prototype being tested on my friend and myself. A microcontroller and H-bridge circuit controls the motion of the arm.